More than a corn maze!
While the mazes are not to be missed, we have tons of other fun attractions for children, youth, and the young at heart! The idea behind all the entertainment at Corn Ways is to provide an authentic, country carnival atmosphere where people can experience nature and the outdoors.
Corn Ways is owned and operated by Harvey and Heather Schermerhorn, locals to the Shaunavon area for many years. We invite you to be a part of our first official season of archery, hayrides, ziplines, and scarecrows.
Phone
(306) 297-9130
Location
27 km south of the 1 Hwy, on the Carmicheal grid road.
Hours
CLOSED FOR 2019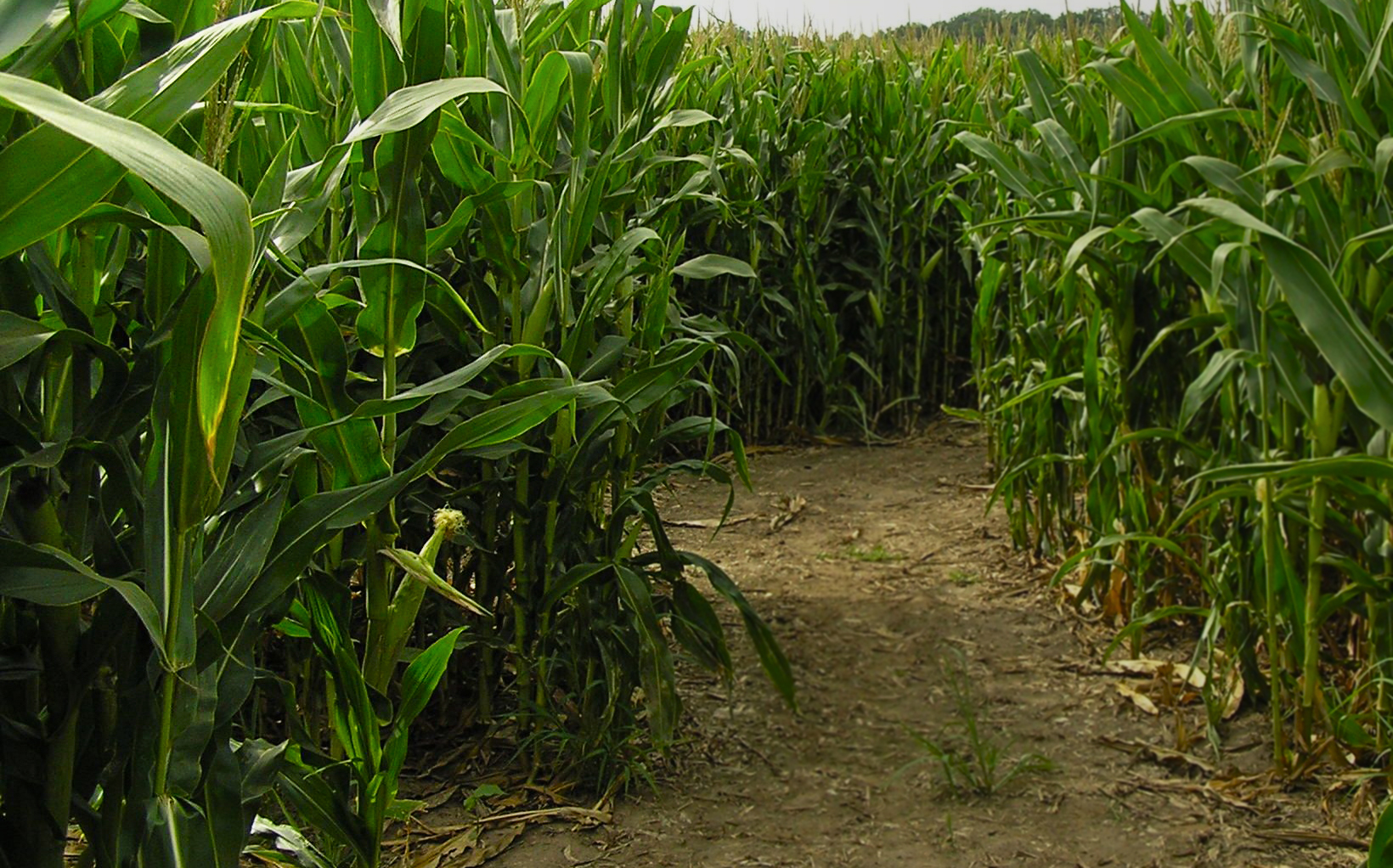 Find your fun in the paths and alleys of our beautiful corn mazes.
From July to October, experience the adventure of seven acres of dense, full size living mazes. Get lost for a few minutes, or a whole afternoon and don't miss out on all the other entertaining activities we offer!

Adults $20.00
Students $15.00
Ages 5 - 8 $10.00
Age 4 and under Free
Activities
Includes:
Access to three corn mazes over 7 acres of beautiful land
a playground
farm animals
hayrides
nature walk
bale maze
small zip line
small slackline
bale fort
bouncy tent
archery tag
human ball
and games for all ages
Extras
Quadding Area
Access: $25/day
Bring your own ATV, or rent one of ours. We have four quads to rent, one side-by-side, two 90cc, and one 80 cc. Helmets are supplied.
Rentals
Side-by-side: 1 hour - $60, 1/2 hour - $40
90cc (kids): 1 hour - $35, 1/2 hour - $20
80cc (kids): 1 hour - $20, 1/2 hour - $15
Concession
Bottled pop (coke, sprite, root beer, orange, ice tea, water) - $2.50
Potato chips - $2.50
Chocolate bars - $2.00
Milkshakes (chocolate, strawberry, vanilla) - $3.75
Ice cream cones (chocolate, strawberry, vanilla) - $2.50
Large Mr. Freezie - $1.00
Cheese burgers - $5. 50
Plus more!
Events
Flashlight Corn Maze Tours (dates to be announced)
We're planning special surprises for Halloween, check back for updates!
Follow us on Facebook for all upcoming events!
 
-- We're very happy to offer group discounts for birthday parties, youth groups, and school groups. We ask that you phone ahead to arrange these. --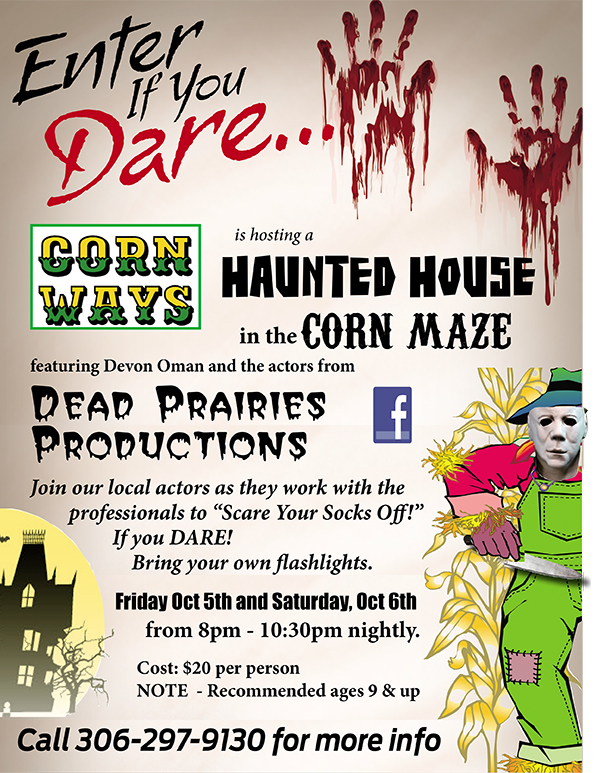 306-297-9130
heather.schermerhorn1@gmail.com

P.O. Box 120
Shaunavon, sk
S0N 2M0
From Highway #1, go straight down the Carmicheal grid road for 26 km. At the end of the grid road, there are signs on the right hand side that will take you right to the yard. From Shaunavon, turn onto the Aldag grid road and follow it until you go around a speed curve (about 1km). There is a sign for Garden Head Road; turn there and go straight down that grid road until you come to the Carmicheal sign. Turn right and go about 1 km and the yard is on the left hand side.
The easiest way to find us is to type "Corn Ways" into your Google Maps app (not the generic maps app that comes with your iphone).